"This site contains affiliate links to products. We may receive a commission for purchases made through these links."
An RV Trailer is specially designed and equipped with amenities, to be used as an accommodation.
To make your RV more comfortable, you can equip your modern RV Trailer with a gas or electric refrigerator, gas or electric stove, microwave, gas or electric water heater, one or more standard-size beds, awning, air conditioning, sewage tank, radio, shower, television antenna, satellite dish, toilet with removable tank and electricity supplied by battery or external connection.
With all the mentioned facilities, it is assumed that an RV Trailer provides all the comfort you need.
Millions of campers use this accommodation year after year on their big trip or week after week on their weekend excursions.
A great way to get out of your routine. These people want to enjoy the fresh air that the campsite offers them.
The equipment of the RV Trailer varies a lot according to its users. There are some people who can opt for something minimal, and your camp will have a simple tent that accompanies your van.
Others want to experience a more luxurious camping experience, with a fully equipped RV as we mentioned earlier.
An RV is the easiest way to take a home away from home. It allows campers to enjoy the best camping experience.
Since the RV offers all the amenities that are required for accommodation during the trip and is considered to be an ideal option for campers.
Here are 13 ways to make your RV Trailer feel more comfortable at home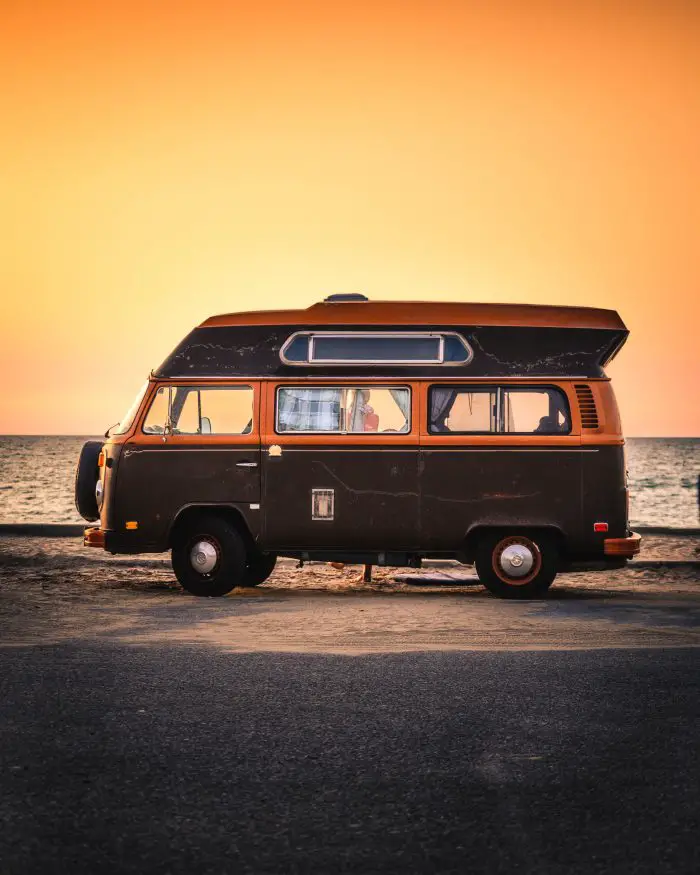 1. Manage resources
In an RV Trailer, like on a boat, electricity, and water are not inexhaustible. If you don't want to spend your holidays running after a water point or a connection, you have to learn to manage the resources.
The whole family has to bend to good manners and turn off the water in the shower, for example, while soaping.
Note that the TV screen is particularly energy-consuming. See also our video advice on water management.
2. Take the right accessories with you
Some things do more than help. In an RV, the tool makes the gardener. At this stage, using simple shims, the slope is corrected to maintain the vehicle at the correct level.
For water filling, an extensible, flexible and retractable hose is a lightweight solution. Different connections adapt it to all types of faucets.
If the water point is too far away, a Jerry can or a watering can with a funnel help you out.
Also, bring a foldable cart: the path between the RV Trailer and the water point can be long! The same goes for transporting the toilet cassette to the emptying area of the campsite.
3. Anticipate the night stages
Finding a way-point for the night can be a source of concern at first. To avoid hassles, anticipate and keep a road map. To list car parks and service areas, digital tools are regularly updated, unlike paper guides.
Many paper guides are published and provide itinerary ideas. The network is full of interesting and unusual addresses.
If you are a GPS enthusiast, choose a special RV Trailer model that takes into account the size of the vehicle.
4. Measure your vehicle
If driving a light RV Trailer is allowed with a car license (B), it may be a cause for concern because of the size and the wind-up.
Take into account the dimensions and, above all, the height of the vehicle. Feel free to write it on a small piece of paper and stick it on the dashboard.
A very useful reminder! Especially when crossing cities where it is necessary to monitor traffic signs and react quickly.
Due to the overhang (distance between the rear axle and the rear of the vehicle) and the wheelbase (distance between the two axles), the RV Trailer has different reactions from a car.
Be careful not to tighten the rope in bends or roll too fast! See also our video advice on driving an RV Trailer.
5. Keep business in order
In addition to protecting yourself from parasitic noise, a good stowage of things in closets and drawers avoids any incident. Make sure you lock the refrigerator after each opening so you don't have to pick it up at the first bend.
Closing doors must become a reflex. Anything that isn't fixed can be loud. A few tricks against noise: equip yourself with plastic or melamine dishes and line the cupboards with Bulgar tablecloths.
Beware of objects lying around on tables and seats. In the event of sudden braking, they are transformed into projectiles…
6. Do not hesitate to ask for advice
Some RV owners do not dare to go in front of local residents and shopkeepers to find parking. Yet they are often good advice. Moreover, many small towns are delighted to welcome us.
A phone call to the town hall can also ensure you a pleasant welcome and make you discover beautiful places. The Trailers met on the road will also know how to guide you and inform you usefully in the event of a problem.  
7. No need to burden yourself
Be careful with the load! It is not because you have large storage space in the RV that you have to empty your house and take everything with you.
Arbitrations will always be necessary, except at the wheel of a maxi RV Trailer heavy lorry with a large payload.
On light Trailers, your room for maneuver will naturally be smaller
8. Plan a reasonable route
The day after the delivery of your new RV Trailer, don't get ahead of yourself in a long-distance adventure. Take the time to get acquainted and get to know each other in short steps.
A first journey is an opportunity to learn from your mistakes. The adventure will come with time, with experience.
Avoid the highway to break monotonously. The idea is to take the secondary roads to multiply the discoveries. In an RV, the important thing is not the arrival point, but the road that leads us there.
On public property, no table, chair, or awning may be taken out, under penalty of a report. Not unpacking is one of the most important rules. This would amount to occupying two locations.
Beware of noise pollution, especially with the generator set. Remain discreet and respect the rules of good conduct that are the keys to our acceptance.
9. Master the use of the devices
Heating, tanks, antenna, GPS, refrigerator, TV, gas bottle… The operation of each piece of equipment must be understood and mastered before departure.
You have to immerse yourself in all these technologies to avoid improvising in a hurry. Everything is explained in detail in the vehicle booklet and in the equipment manuals.
Take the time to control your vehicle, detect malfunctions, suspect noises, solve breakdowns and select the tools you will need in the future.
10. Ensure there are the kitchen and home furnishings
If the trip is made in a rental caravan, it is quite possible that the company will provide an extra household service. It will include sheets and a wide range of kitchen utensils, such as frying pans, pots and pans, and cutlery.
This service is charged separately and normally you have to sign an insurance policy that penalizes you if any of the items you have loaned is broken or damaged on your return.
If you plan to take more than one RV Trailer trip or prefer not to pay for this supplement, you can bring your own materials from home.
11. Calculate your resource reserves
The current RV allows you to live a normal life in them for 2 days. This calculation is made taking into account the usual drinking water consumption of four people, one short shower per person, and the daily use of the toilet.
After that time, it is likely that you will have to spend the night at a campsite to provide the vehicle with drinking water and electricity to charge the batteries of mobile phones, cameras or video cameras, and other devices and to empty the dirty water tank.
In some motorway service areas, there are water pumps to fill the RV drums, and some even have a place to pour the chemical toilet or grey water — which is collected from toilets and the kitchen sink.
Remember that it is absolutely forbidden to empty both grey and black water in any place not authorized for this purpose.
12. The right equipment
You can carry a tent with you, whether it's the rear, side, roof, or shower tent. This will allow you to sit outside in protected sunshine or rain, or provide you with the sleeping space that you might not have in the car due to the lack of size.
Charging cables for the cigarette lighter are ideal if you want to connect an LED lamp or your laptop. Also for your mobile phone, there is certainly a jumper cable variant for the car.
A replacement car battery cannot hurt. You may spend a little more on your radio or other equipment in one evening.
Camping utensils such as sleeping bags, water containers, folding chairs, trash bags, camping mat, petrol or gas heater, a cooler (better gas), a barbecue, and a mosquito net can be useful.
Keep in mind that if you travel in the summer protect any thermal curtains or covers from excessive heat. Take a folding toilet or a spade toilet if you camp wildly and not at a campsite.
Depending on the travel destination: a warning triangle, a first aid kit, a safety vest, a  fire extinguisher, a tow rope, and spare light bulbs.
So that you also know exactly what you might need in addition or what you need to plan, whether you need a camping site in some places or not, it makes sense to look at the legal situation of each country.
In the U.S., for example, wild camping is not allowed. You are only allowed to stay in a public car park for one night at a time.
13. Refresh driving skills
Those who have not driven their RV for a long time and feel a bit unsafe, for example, at the driving safety training specifically for motorhomes and caravans complete in order to get back the feeling for the vehicle dimensions.
In other countries, one is only obliged to keep enough distance to private property and houses, to have no open fire and of course to leave no waste.
If you only plan to spend the night at campsites, you should select them in advance and compare them with your route.
Camp wildly; the place is the alpha and omega. He should be secluded and remote, a place where you can spend your time undisturbed without being discovered.
Therefore, be sure to choose locations with no through traffic that's off the beaten track and the streets, so you can stay invisible even with other approaching vehicles.
Maybe it will help you to check out some of the spots you plan to visit using a navigation system or satellite image.
Also, do not leave unless you are sure you are not being watched. Continue your journey if there is someone nearby, contact them later and return to the location of your choice.
You should also remember to always start looking for a place early enough because if you are instructed to clear the field, you still have some room to move up and air to the top. Swarm out. Explore your new empire.
Discover the possibilities around your place and enjoy the feeling of freedom. If you know the area, you also create unnecessary side hazards.
Potholes and rough terrain are spied out and avoided during the night walk so. It is more practical if you start to prepare your food in the light.
Remember that you do not want to be seen or even attract attention when you are camping wild.
That means respect for nature and the surrounding inhabitants. Keep your fire pits small, delete them carefully.
Never directly burn holes in the meadow or in the ground. Either you use a grill or a spade for digging. Do not leave garbage or excrement. Be quiet. Do not disturb and pollute the environment.
Conclusion
RV camping requires that you have thought of the right equipment to be prepared for the wilderness.
For example, you need enough water, a spade, both for the fireplace and the toilet, or a folding toilet and folding bowl for washing dishes.
Also, a fold-up or play tent for a little privacy when showering or moving is not bad if you are traveling with someone you do not want to share everything with. Here you will find more interesting insights on the subject of camping.
If you have thought of everything, it will be an unforgettable and incomparable experience, the first night under the stars and surrounded only by the sounds of nature to be able to sleep.