"This site contains affiliate links to products. We may receive a commission for purchases made through these links."
Bird watching is a rare outdoor activity but you should give it a try. It'll remain memorable in your life.
However, you need the right equipment to enjoy every moment of it. And Binoculars are the #1 piece of equipment you need.
Unfortunately, you can get frustrated finding a good binocular in the market.
Some manufacturers will indicate excellent features of the binoculars, wait until you buy and use them, you get the shock of your life after a few days.
It can be discouraging to incur a substantial cost thinking that you bought a quality binocular only for it to get damaged after a short while.
If you are a victim or intend to buy for the first time, you will get all the information that will help you to choose.
Here are the top 11 Binoculars for Bird Watching:
1. Zeiss Victory Sf (8×42)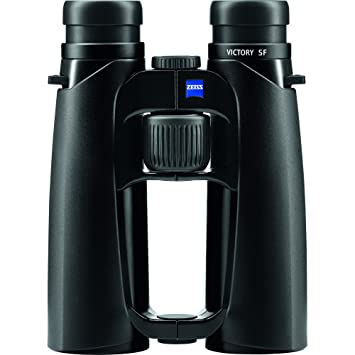 It's one of the best binoculars on the market. It will provide you with outstanding image quality. You will have a wide field of view.
Zeiss victory has a small close focus. Its sleek and comfortable design is just amazing. It is both water and fog-proof. Its durability is unquestionable.
It comes with a lifetime warranty meaning in case of any manufacturer defects; you can take it back for repair.
The better part is that in case it gets damaged within the normal or intended use; the company is ready to repair and replace it.
Imagine dropping it accidentally when watching, will you throw it away if you break the lens?
Of course not, the manufacturer is more than ready to repair it for you. Since companies keep on changing the words in the warranty, check the warranty first before purchasing.
Unfortunately, it is very costly. It might not fit in your budget. If you are a beginner, you can consider other models; this is not the right model for you. You can get a cheaper one at first as you invest in an expensive one.
2. Leica Noctivid (8×42)
It's a fantastic model that you can consider buying. There is high competition in the market between this binocular and the Zeiss Victory.
Its wide field of view is extreme. Do you enjoy watching the birds closely? If you do, it is nice to see their beautiful color and feathers and also see how they enjoy eating caterpillars.
You can achieve that with Leica Noctivida. It has a low, close focus important for viewing birds closely.
It's user-friendly and comfortable to hold. Just like Zeiss Victory, it is water and fog proof and durable. It helps you capture the best images.
You will require a massive chunk of your investment when purchasing this binocular. It might not be worth it if you are a beginner.
3. Zeiss Conquest Hd (8×42)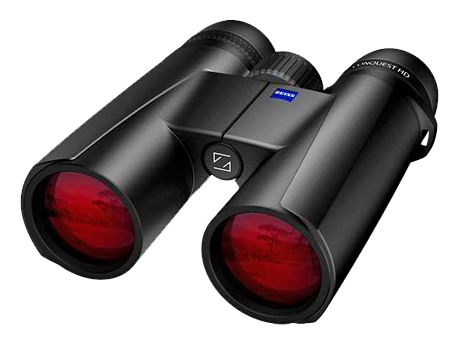 When buying this binocular, you will discover that it has a wide field of view. You don't have to worry about challenging light conditions since it's excellent. It's a beautiful model with outstanding features.
During bird watching, you are married to the binocular. It will hang around your neck all day. Imagine if it's so heavy?
That is the predicaments of the people using Zeiss Conquest HD. It is heavier than the other designs.
Another weakness of this model is the lens. There are many complaints about the quality of the lens. The good news is, if the glass gets damaged, you can easily replace it.
4. Leica Trinovid Hd (8×42)
It has high similarities with Leica Noctivid though it is a bit cheaper. Its outstanding image is just amazing.
You will be amazed by its brightness and sharpness. Leica Trinovid has an excellent ability to display vibrant colors.
They have a compact design and are able to fit in your hand comfortably. Unfortunately, if you compared it to its cousin Leica Noctivid, its quality is a bit low. 
5. Nikon Monarch 7 (8×42)
The Nikon Monarch binocular is pocket-friendly with a low dispersion glass. Its wide field of view is terrific.
You don't require much energy to carry it; it's very light.
Sometimes, the manufacturer will have to lower the quality to make the product much cheaper. Unlike the previous four models, the images are not very clear in unfavorable light conditions.
6. Vortex Viper Hd (8×42)
It's an extra-low dispersion glass. That makes images bright and clear. You can comfortably increase its light transmission since it has fully multi-coated lenses not to mention a dielectric prism.
It's affordable, and you will be surprised to find that it's better than some of the expensive binoculars on the market.
7. Nikon Monarch 5 (8×42)
It is one of the cheapest binoculars on the market. Due to its extra-low dispersion glass, it has an excellent reputation for providing amazing images.
Despite its price, it has good quality and great features. On its prism, it has a dielectric high–reflective coating. You can comfortably walk with it since it is light.
8. Celestron Nature Dx (8×42)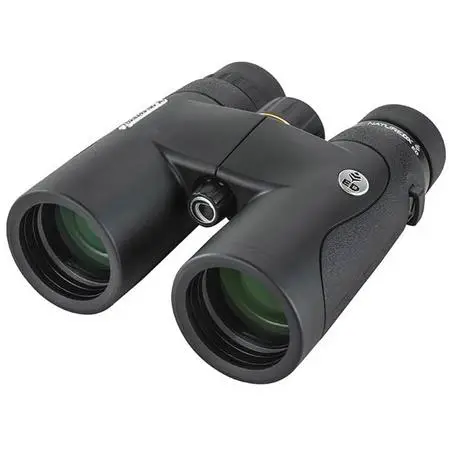 When buying the cheapest binoculars and still having quality in mind, Celestron Nature is the cheapest you can get.
You can't afford to risk a much less expensive binocular than this.
If you are a teacher and you want to provide binoculars to your students, this one is perfect. Beginners too can start from here, and later invest in better quality binoculars.
9. Swarovski Sld Hd Binoculars
You can either get 8 x 42 or 10 x 42. They are famous for their better optics, and excellent focusing mechanism.
You will not struggle to carry it since it's light. It has an enhanced lens coating and HD lenses that minimize dull color fringing.
10. Bushnell Legend Ultra HD (10×42) Mm
It has a similarity to Nikon monarch and has a mid-price range. This binocular has an extra-low dispersion and fully multi-coated lenses.
You will be amazed by its impressive wide field of view.
Apart from rubber armoring, it has soft-touch grips. You don't have to worry about rain or fog since it is water and fog-proof.
11. Carson 3D 8×42
Carson 3D binoculars have great features. Some include; an ED glass, a waterproof body, a great warranty, and an extra-long eye relief.
In case it gets damaged, the company is willing to replace or repair it, without charging you an extra cost.
I can ignore some excellent features like ergonomic thumb groves and a tripod-mountable.
When hanging it around your neck, you will not strain. It is light, and you can use it at dawn or dusk since it has an excellent way of gathering light. That means that you will get clear images without straining.
Conclusion
Getting the right information is critical when looking for the best Binoculars for Bird watching to purchase.
You will almost certainly discover that they come with different features.
Unfortunately, some with the best features and warranty will cost you a lot of money.
You don't have to start from the top. You can start with the cheaper ones and as goes by, invest in the expensive ones with better qualities.
Don't rush into buying a binocular because it's cheap or has a list of excellent features, get more information about it from others. Once you get quality, you will enjoy bird watching.